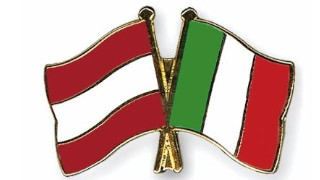 On April 13th, 2021, both our Global Business PAC- and TROIKA-path came together to experience an exciting presentation on Austrian – Italian relations, presented by none other than the Austrian Consul General in Milan, Clemens Mantl. The relationship between Austria and Italy goes far beyond sharing a border, referring to the fact that Italy is Austria's second-biggest trading partner. Apart from the hard facts about AT-IT relations pointed out in the presentation, Mr. Mantl talked about interesting experiences from his former positions, some personal impressions he captured over time, and his current job. From the coordination of Austria's membership in the Executive Board of UNESCO, to the beautiful sunset in Asmara, Eritrea, to recent diplomatic issues that had to be solved during the COVID-19 pandemics.
Indeed, there was a lot to talk about. As a career diplomat, Mr. Mantl was posted in various countries. Besides, he served as the deputy head of mission in Damascus Syria, and Prague, Czech Republic. And he served as director of the Austrian Cultural Forums in Teheran, Iran, and Cairo, Egypt. In September 2019, Mr. Mantl was then appointed as Consul General in Milan. And since 2019, he is also a professional lecturer on Smart&Tech Diplomacy at the Diplomatic Academy in Vienna.
We would like to thank Mr. Mantl for taking his time to give our students an understanding of how the life of a diplomat looks like and which challenges he faced in his career. Ultimately, we can only support his arguments that Austria and Italy's collaboration is crucial for both countries' future success. A small contribution to this collaboration is made by our TROIKA path, bringing together students from Italy and Austria to build networks for their future professional career, but also for their private life.