*The deadline for submission of abstracts has been extended to Friday, 13 April.*
The co-ordinators of the ENHR working group "Collaborative Housing" invite abstracts related but not limited to this year's ENHR conference topic, with a particular focus on the links between collaborative housing forms and social cohesion.
In addition to the themes of the Working Group (see the attached Call for Papers), this year we would like to particularly encourage papers addressing "Collaborative Housing in Nordic countries".
Deadline for the Abstract Submission: 26/03/2018
Notification of Abstract Acceptance: 30/04/2018
Deadline to submit a full paper: 01/06/2018
Submit your abstract online on:
http://www.appinconf.com/kas/Abstract?projectName=enhr2018&choose_project
ENHR working group coordinators:
Dr Darinka Czischke – d.k.czischke@tudelft.nl
Dr Richard Lang – richard.lang@jku.at
Dr Claire Carriou
Conference:
Uppsala, Sweden, 27-29 June 2018
For further details, please see Call for Papers:
CFP ENHR Collaborative Housing_Uppsala 2018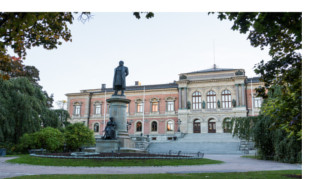 Uppsala University – venue of the ENHR Conference 2018