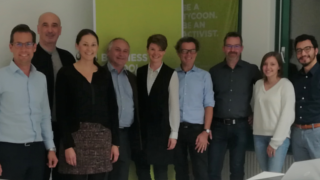 IFI guest professor Daniela Maresch has successfully defended her cumulative Habilitation entitled "Entrepreneurship, Innovation und Technologiemanagement – Eine kontextabhängige Betrachtung" in November. The work investigates the relationship between entrepreneurship and innovation.
The articles included in her Habilitation were published in high-ranking journals for example in the journals "Technological Forecasting and Social Change" und "Entrepreneurship and Regional Development".
Congratulations!
Here you can find the article about the award of the habilitation certificate to Daniela by rector Meinhard Lukas.