The students from Russia, Italy and Austria will spend three months in Linz before heading to Italy
In his welcome remarks during the opening session on January 10th program director and IFI-Professor Robert Breitenecker pointed out that he was happy to see the students at the JKU in Linz and that he has realized that the group was growing together more and more.
The Russian, Italian and Austrian students started with a cultural programme during the first days of their stay including a city tour where they also met with the mayor of Linz Mag. Klaus Luger as well as a workshop for baking a "Linzer Torte".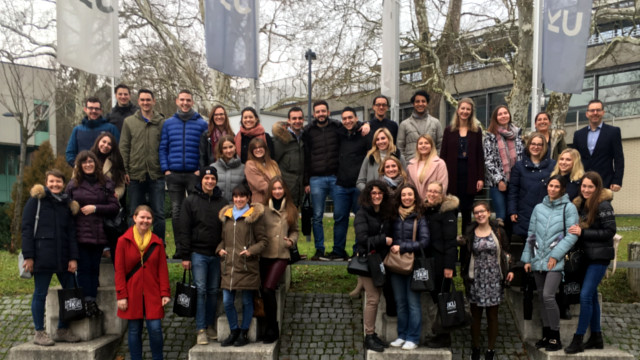 Troika-students from Russia, Italy and Austria at the JKU-campus.                                                  Credit: JKU