The overall aim of the William Plowden Fellowship was to explore the potential that co-operative housing governance offers for effective localism and sustaina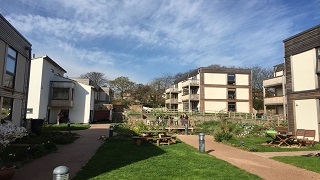 ble community building. The empirical results outlined in the Fellowship Report are based on interviews with housing experts as well as stakeholders and representatives of community-led and co-operative housing in England and Wales between April and June 2013. Furthermore, case studies of innovative community-led projects in the English West Midlands have been undertaken in order to take an in-depth look at localism practice "on the ground". The report lays down a number of challenges for co-operative and community-led housing models as well as for the role of housing associations in supporting real localism. The results build the platform for Richard Lang's current APART and Marie Curie Fellowship projects.
Working Papers Übersicht in Birmingham.