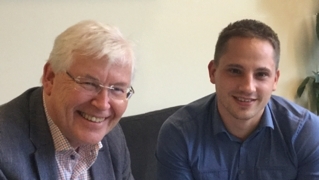 Renowned Innovation and Entrepreneurship scholar Hans Landström, Professor at the University of Lund joined the IFI JKU team as a research fellow.
The co-founder of two large research centers at Lund University – Center for Innovation, Research and Competence in the Learning Economy (CIRCLE) which is a research center on innovation research, and Sten K. Johnson Centre for Entrepreneurship (SKJCE) focusing on entrepreneurship research and education – is an expert in attracting external research funds from private high net worth individuals. Hans is a member of the Executive Committee of the Academy of Management ENT Division, and board member of the European Council for Small Business and Entrepreneurship (ECSB).
At IFI JKU Hans acts as a mentor and research partner. After finalizing a large scale research project on the role of networks in business angle finance across four European countries, he is now involved in the development of a research initiative investigating the entrepreneurial potential of refugees in Austria and Sweden.