Johannes Gartner finished his doctorate at IFI (Institute for Innovation Management).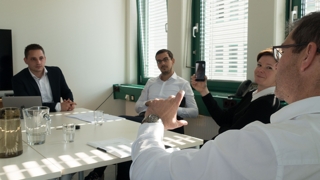 Quantitative empirical business research suffers from low levels of participation and falling return rates. This issue is exacerbated, when more sensible topics are surveyed. As the return rate is crucial for the robustness of empirical results and the strength of the implications drawn from them, it is essential to develop innovative methods of data collection.
During his doctorate Johannes Gartner combined entertainment and data collection in one tool that facilitates a so-called 'Game Survey' and tested motivational effects, biases and data quality during a quasi-experimental study.