Richard Lang currentl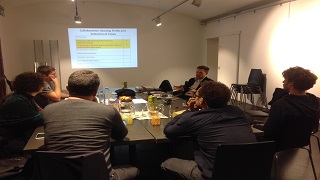 y holds a prestigious Marie Curie Fellowship undertaking international comparative research on cooperative and community-led housing models based at the Housing and Communities Research Group at University of Birmingham. His study is carried out in cooperation with the IFI and receives co-funding from an APART-fellowship of the Austrian Academy of Sciences (ÖAW).
You can follow Richard's Marie Curie Fellowship updates and outputs here.