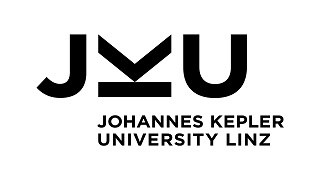 Small and Medium sized Businesses and their bank relationships – The roll of Trust & Facts
The successful development of small and medium-sized enterprises (SMEs) requires access to debt capital. Innovation projects first require resources and only later potentially contribute to the financial resource base of the firm. For SMEs, banks play a fundamental role in providing debt finance. Due to changes in the regulatory framework decisions on credit volume and terms of credit are increasingly taken on the basis of hard facts (e.g. financial ratios). At the same time, the quality of the loan manager's relationship with the management of an SME (soft facts) and especially the trust which exists in this relationship, lose importance.
For banks, lending decisions taken on the basis of hard facts are problematic, especially with regard to SMEs. This is because SMEs often cannot provide adequate information and their dynamic development reduces the informational value of retrospective financial ratios regarding their future corporate development. SME managers/owners, however, perceive the banks' transaction-oriented decision processes as artificial obstacle and complain about a credit crunch.
To date, the public discourse is rather based on opinions than empirical evidence. Informed recommendations for action can only be formulated, if the role of hard facts, relationship quality and trust in bank lending decisions are understood. Andrea Moro, Daniela Maresch and Matthias Fink have shed light on the SME-bank relationship by surveying banks about their SME clients. Especially they investigated the relative importance of hard facts (financial ratios), soft facts (quality of the relationship between the loan manager and the SME manager/owner) and trust (loan manager's trust in the SME manager/owner) for the loan manager's decision on the credit volume and the terms of credit for SMEs.
In a next step we approach SMEs and survey entrepreneurs about their perception of the relationship with their main bank. This research initiative will provide us with a clear picture of the other side of the relationship. Your master thesis will contribute to this research initiative. You will be equipped with a validated questionnaire in English, German, Italian or Finish language. With this questionnaire you will approach SMEs that currently have bank debt in Austria, Italy, Finland or any English spoken country. However, you can also pursue the research in other countries. In this case, however, you need to translate the questionnaire. You will identify at least 80 SME owners/managers and walk them through the short questionnaire. This data collection will be done by 5-10 master students in parallel. For your thesis you will focus on a specific aspect of the total project. Thus, you will be able to base you analysis on the total sample to which each of you will contribute 80+ observations. That way a series of individual theses will emerge that each are based on a rich empirical bases.
To apply for this research initiative, please send your CV with the reference "MA SME&Bank Relationship" to matthias.fink@jku.at until 13th November 2015 6pm.
Key contributions that we have published on similar topics:
Moro, A., Fink, M. & Maresch, D. (2015): Reduction of Information Asymmetry and Credit Access for Small and Medium Sized Entreprises. Journal of Financial Research DOI: 10.1111/jfir.12054.
Moro, A., Fink, M. & Kautonen, T. (2013): How do banks assess entrepreneurial competence? The role of voluntary information disclosure. International Small Business Journal (ISBJ) DOI: 10:1177/0266-242612458.
Moro, A. & Fink, M. (2012): Loan managers' trust and credit access for SMEs. Journal of Banking and Finance DOI: 10.1016/j.jbankfin.2012.10.023.